ASEA RENU 28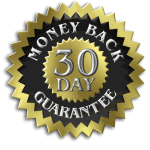 ASEA RENU 28 encourages the strength and resiliency of your skin cell reproduction in partnership with your body's natural efforts to keep your skin healthy. The powerful science behind RENU 28 delivers gentle, effective treatment to repair and comfort aging or damaged skin. Through Redox Signaling technology, this unique gel provides essential support to the all-important cellular mechanisms that are the foundation of your skin's structure. Vital to the health of living cells, RENU 28 provies critical connections and communication between cells with Redox Signaling molecules to ensure optimum renewal and replenishment.
RENU Advanced Skin Care
Everyone is born with smooth, resilient skin. Your cells provide the "fingerprint" for this original beauty. Youthful skin renews itself consistently. Over time, healthy cell turnover slows dramatically. The result is visibly aging skin. Your original, beautiful skin doesn't need to be a thing of the past. Introducing RENU Advanced, the first and ONLY redox face care system. ASEA has taken the best of science and nature to create RENU Advanced. This proprietary face care system provides all the benefits of redox signaling technology together with exclusive redox-friendly, anti-aging blends. Get your best skin back with RENU Advanced.
RENU 28 Benefits Video
RENU 28 skin gel is revolutionizing the way we think about the health of our skin. It works from the outside in to promote cellular health, which then results in more vibrant, healthier skin on the surface. When your skin is healthy and looks good, you feel more confident and are ready to share your very best with the world.
RENU 28 Proven Results
One of the leading dermatological research companies in the word, gave RENU 28 its coveted 5-Star Guarantee based on the results of a 28-day clinical trial. Some of the study's findings include:
1. A 21% average decrease in eye wrinkle depth
2. Improvement in overall wrinkles of 23%
3. Improvement in facial skin texture of 22%
4. A 23% increase in skin smoothness
5. A 20% increase in skin elasticity
6. An average increase in skin moisture of 11%
RENU 28 Results: Before & After
Vital to the health of living cells, RENU 28 provides critical connections and communication between cells to ensure optimum renewal and replenishment. RENU 28 is a topical gel unlike any other on the market. With consistent use, you will see fresher, younger and more hydrated skin. Don't believe us? Take a look at the results!